Explore the beautiful Niangua River
Campground and Canoe Rental
Explore the Niangua River and Bennet Spring State Park
Welcome to the unique beauty of the Missouri Ozarks at its finest. RiverFront Campground and Canoe Rental is located on the banks of the Niangua River, adjacent to Bennett Spring State Park, a nationally famous trout fishing haven.
We offer over 200 acres of prime campsites fronting the clean and beautiful Niangua River. Wheel in your RV or pitch a tent, you'll find the camping experience at RiverFront to be both peaceful and memorable. We're family owned and family friendly, so bring the whole crew along for a vacation or weekend outing.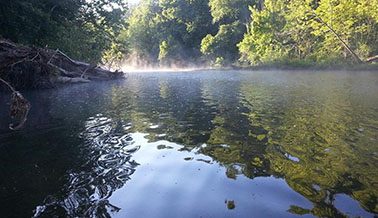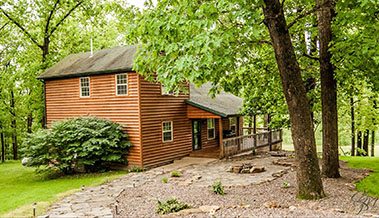 RiverFront rents canoes and kayaks and coordinates float trips down the winding and scenic Niangua. If you've never enjoyed a visit to this section of the Missouri countryside, you're in for a pleasant treat. Join us soon in our little corner of heaven…we're certain you'll be back again and again.
A float trip at RiverFront will be an adventure to remember. We can accommodate practically any schedule with floating options ranging from two hours to two days! Whether you're on a solo trip or part of a large group, Riverfront will make your visit with us an enjoyable one.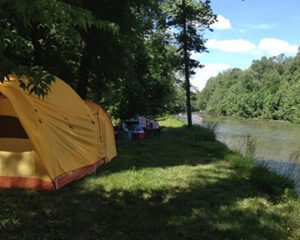 If you enjoy camping, you'll really have a great time at RiverFront. There's obviously a reason for our name...the primitive campsites, along with full hook-ups for RVs, are stretched alongside one entire mile of Niangua river frontage. We have wide selection of campsites available
Sometimes you want a few more amenities than the hard ground to sleep on and a smart phone for entertainment after a long day on the river. RiverFront has the perfect solution for you, your family and friends. We now have fifteen rental cabins of varying size to choose from for your next visit.

Join us soon in our little corner of heaven…we're certain you'll be back again and again.
Off Season Hours Vary,
Call or Text anytime.